We made four stories about My Health Record for the Northern Territory Primary Health Network (NTPHN), which were launched and released last week.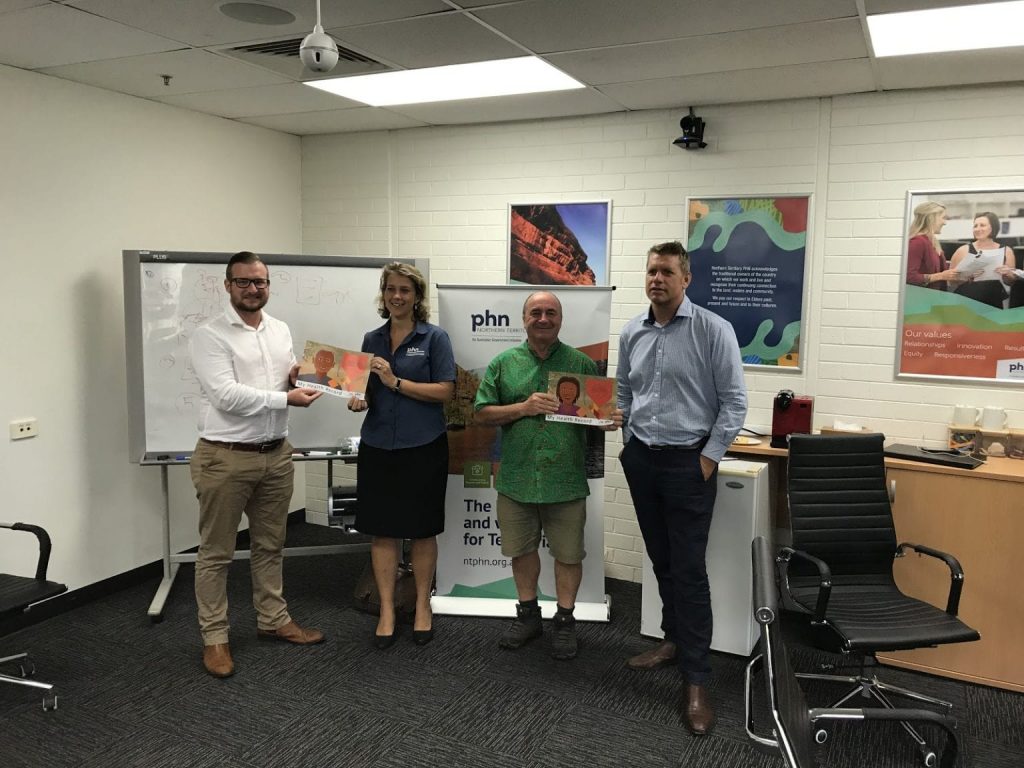 Our Director, Christopher Brocklebank, went to Darwin for the launch and met with Dr. Tamsin Cockayne, the Executive Manager of Improvement and Integration.
The stories are in English, Arrernte, Warlpiri, Pitjantjatjara, Yolngu Matha, Murrinh Patha, Kriol and Tiwi. You can view a preview of all the language versions here.
We also produced two video collections for USB distribution. The Showreel USB has all of the My Health Record stories in English and all seven languages, as well as a selection of health stories in languages about topics like discrimination, healthcare, and health issues. This collection is played on a loop and is ideal for viewing in reception areas of clinics and hospitals.
The Individual USB has the same content as the Showreel USB but the stories are not on a loop. This collection would be great for use in conversation with individuals or small groups.
To order a copy of these USB collections or the posters, click here. For more information, please contact NTPHN at practicesupport@nullntphn.org.au.