italk Studios is a media production company based in the Northern Territory. 
Our Director, Christopher Brocklebank, envisioned a way of sharing information that is inclusive of language and culture. italk Studios was founded on the belief that animated media resources provide easy, fun access to information. 
Over the last 20 years italk Studios has produced numerous educational videos and community resources for clients across Australia. 
Our team is made up of passionate, creative professionals. We contract and consult with experienced media producers, creatives, and cultural consultants when developing our clients' stories. 
Keep scrolling to learn more...
"Working with italk was so easy.
Lee Casuscelli
National Manager, Positive Partnerships
Autism Spectrum Australia
They really guided us through the process, and helped us understand exactly what messages we wanted to communicate. Most importantly, the videos have real impact."
"Highly recommend their work.
Madonna Tomes
Workforce and Programs Development Manager
Regional Anangu Services Aboriginal Corporation
We chose to work with italk because of their great track record in producing culturally appropriate, effective information and training presentations for remote Indigenous communities. We were not let down."
"It was italk Studios' brilliant idea
Mark Crummy
Director of Tourism & Visitor Engagement
Parks and Wildlife Commission NT
to produce a resource that uses humour and song as a way to communicate crocodile safety awareness messages. The Kriol version of the song went viral!"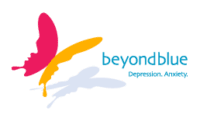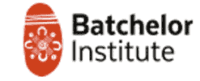 If you'd like to know a little more about italk... download our Capability Statement